Clergy
Ray Cleary, Locum Vicar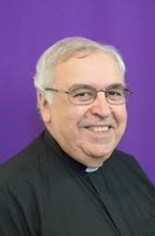 Our locum Vicar is the Rev'd Canon Dr Ray Cleary AM. Ray has been a lifelong advocate on behalf of the most disadvantaged groups in society. In a career spanning 40 years, he has held many different leadership positions in services for children, including deaf children, family care services, and services for the aged. He was the Chief Executive Officer of Melbourne City Mission (1995–2000), Chief Executive Officer of Anglicare Victoria (2000–2010) and a member of the Board of the Brotherhood of St Laurence (1993–1995). In 2001, Ray chaired the Victorian Government's Ministerial Advisory Committee on Homelessness and subsequently joined the Ministerial Council on Housing and the Ministerial Council on Children and Families. Ray received a Centenary Medal in 2001 and in the 2008 Queen's Birthday Honours he became a Member of the Order of Australia in recognition of his work in the area of community services and social justice.
Enquiries about services, weddings, funerals, baptisms and confirmations should be directed to Ray, along with any request for pastoral care. Ray's contact details are here.
Philippa Wetherell, Honorary Associate Priest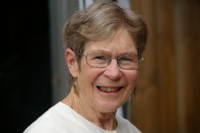 The Rev'd Philippa Wetherell is our honorary Associate Priest. Formerly a Sister in the Society of the Sacred Advent in Queensland, and now an Oblate in the Community of the Holy Name in Victoria, Rev'd Philippa was ordained Deacon and Priest in 2003, after many years of service in parish life within Australia and teaching in Papua New Guinea. Rev'd Philippa has a passion for mission in developing countries, for social justice, and for the cause of refugees.